Our philosophy
Our essence; is to be kind to our privates, our planet and people.
We strive to create simple, staple essentials that favour fit, style and simplicity; made in luxurious yet responsible materials.
They're to be lived in and enjoyed in all your moments, seen and unseen.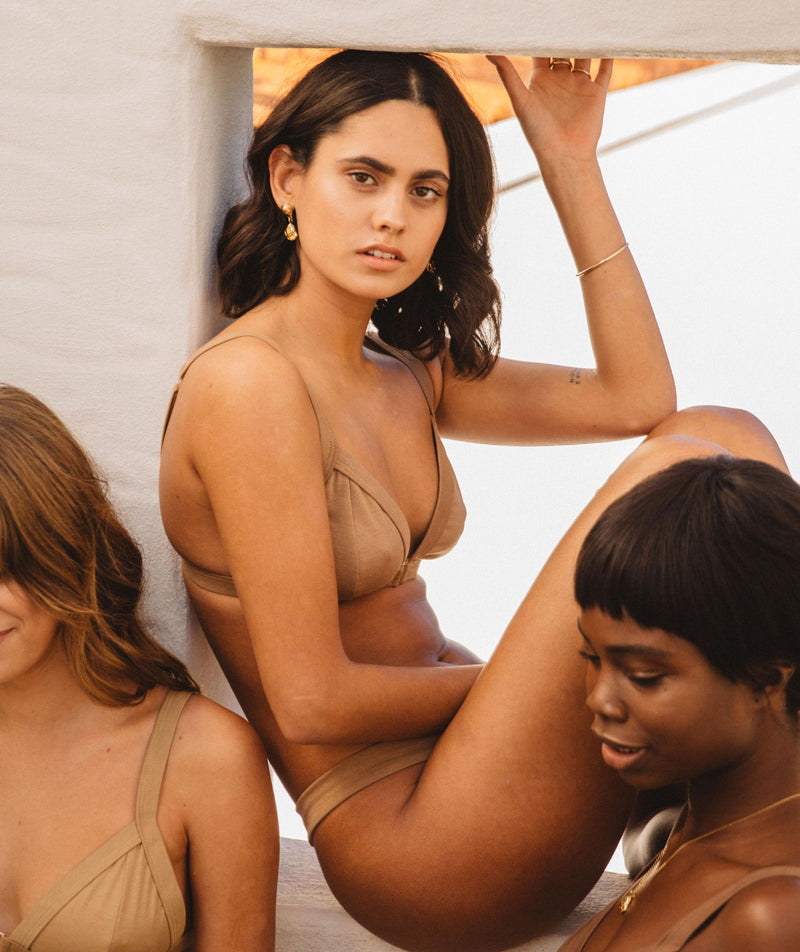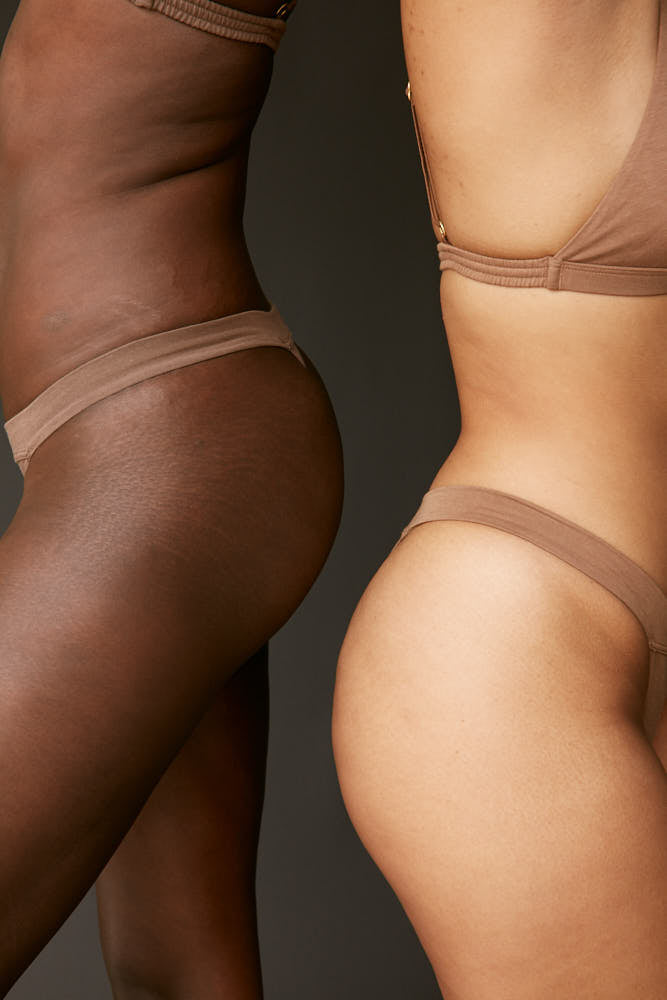 We are NUDE inclusive
When was it decided that NUDE was just one colour?
We need to redefine 'nude'. Because with an abundance of 'nude' underwear that excludes anyone with a skin tone that's anything but well, beige - we still have a long way to go.
We're committed to Nudes for all. We refuse the norm and racist bias of just one 'nude' and instead bring you five.
We're here to help break these confines with staple 'nude' pieces designed for a life without restrictions, and never reserved for just one shade.
Our Ethics
Environmental Responsibility
We stick to our ethics. It is paramount to us that we are environmentally responsible across all facets of our business. Our underwear is made from a blend of GOTS certified organic cotton, bamboo and elastane, and we work with OEKO-TEX approved dyes. Our garments are wrapped in recycled tissue paper and packaged inside a protective bio-cassava polybag which is non-toxic and certified biodegradable and compostable. We ship all parcels in either our own custom made waxed-cardboard mailer bag, or a Heropack compostable mailer bag made of corn starch and PBAT. Please see our FAQ page for more information.
These choices are just small steps but we are continually working to explore new alternatives and opportunities that can further reduce our environmental footprint.
Our factory
We work closely with our factory to ensure all our products are made in alignment with our values and ethics. Our factory, based in the Guangdong Province of China, offers us greater sophistication and access to skill sets that can ensure our products are made well. We chose our factory because they are aligned with our vision and ethics, they pay above award wages to workers and are committed to a voluntary BSCI program whereby a third party audit monitors and assesses workplace standards, ensuring all workers are treated fairly and ethically and strict environmental standards are adhered to.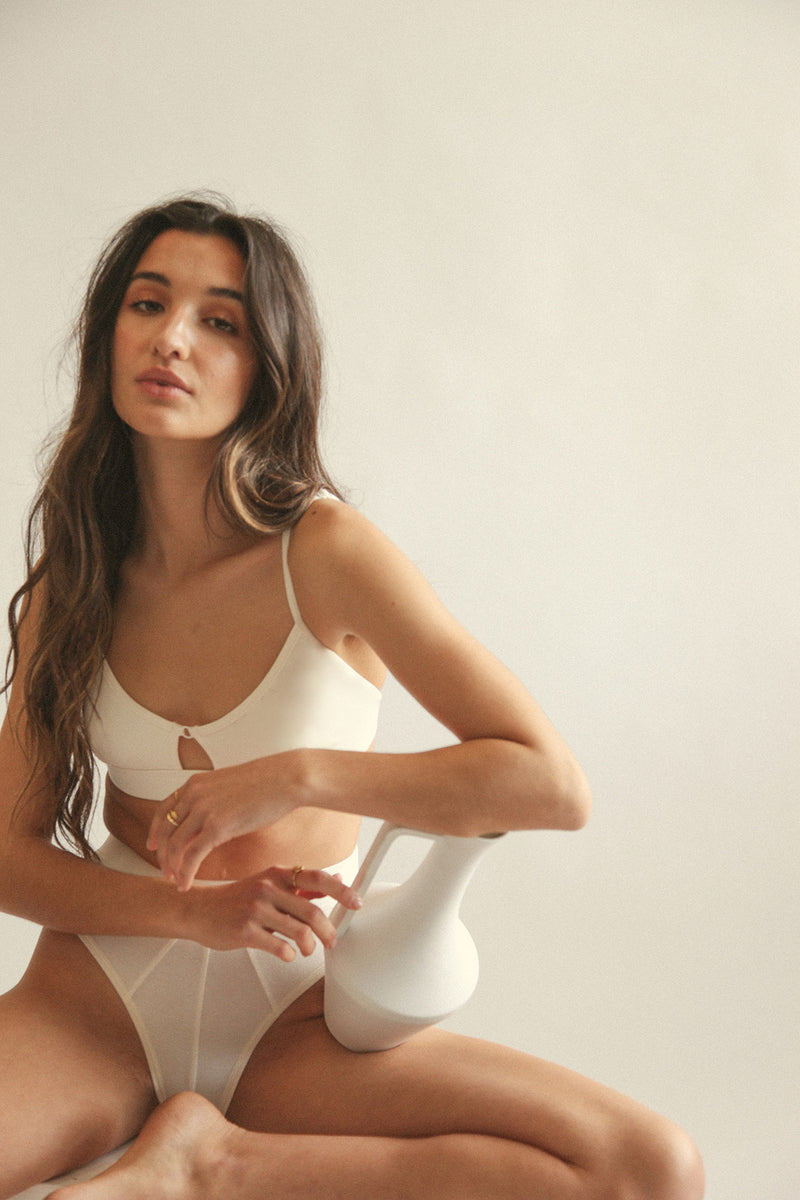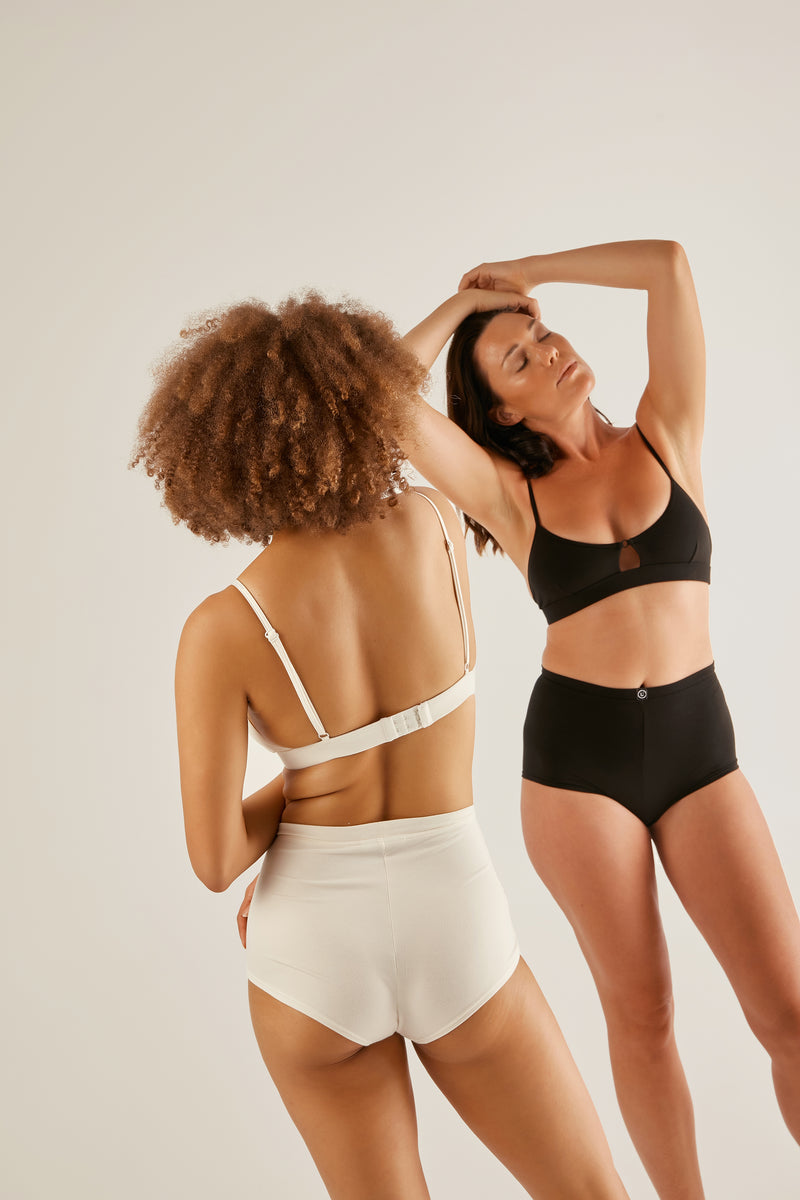 Giving back
We had a deep desire to build a social purpose and impact behind our brand. When we learned that new underwear is one of the most in demand and least donated items throughout crisis shelters across Australia, we discovered a huge need. Because no one likes pre-loved underwear!
So we're giving back to some of our most vulnerable people who are seeking refuge from domestic violence, homelessness or crisis in their lives without their basic necessities.
When you shop The Unseen, 5% of our profits are committed to providing new underwear to those struggling with their own unseen crises.
For our launch, we have committed to donating 200 pairs of underwear to our partnering youth crisis shelter Bris Youth. And as we grow, so can the continual flow of underwear to crisis shelters across our local and national community.